Flood Protection Solutions
We at Lakeside Flood Solutions are your trusted partner for commercial, residential and industrial properties including homes and businesses. We understand the profound impact that floods can have on your life, property, and peace of mind. That's why we're here to introduce you to our cutting-edge Flood Protection Solutions – the ultimate solution to protect your spaces against flooding and secure what matters most.
The Unpredictable Threat of Flooding
Floods can strike without warning, leaving devastation in their wake. Whether it's heavy rainfall, rapid snowmelt, or overflowing rivers, the risk of flooding is real and can disrupt your life in an instant. Flooding can have a major effect on a wide range of commercial, residential and industrial properties, but with our flood protection solutions and products, you can minimise the risks of flooding, therefore, protecting the following:
Commercial Properties: Protecting Investments and Operations
For businesses, floods can disrupt operations, damage valuable assets, and lead to financial setbacks. From retail stores to office spaces, safeguarding your commercial property is not just about preserving your physical space but also ensuring business continuity and customer trust. Find out more
Residential Properties: Safeguarding Homes and Memories
Floods can shatter the sense of security and comfort in residential spaces. Homes are not merely buildings; they're repositories of cherished memories and irreplaceable belongings. Protecting your home against flooding means safeguarding your family's safety, well-being, and emotional attachments. Find out more
Industrial Properties: Ensuring Productivity and Safety
Industries are the backbone of economies, and flooding can disrupt production lines, compromise equipment, and pose safety risks to employees. Protecting industrial facilities goes beyond preserving assets – it's about maintaining productivity, meeting commitments, and safeguarding workers' livelihoods. Find out more
Flood Protection Solutions at Lakeside Flood Solutions
Imagine a defence system that stands as an impenetrable shield against rising waters. Lakeside Flood Solutions brings you a comprehensive range of flood protection solutions meticulously designed to provide you with the highest level of flood defence available. Our commitment is not just to products – it's to your security and peace of mind.
We provide the following Flood Protection Solutions across Europe and Asia: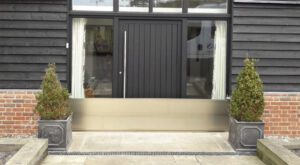 The Lakeside Flood Barrier is incredibly adaptable and appropriate for all kinds of openings and needs, from single doors to bigger openings like roller shutters or roads, up to temporary demountable walls to provide flood protection to entire villages or coastal areas.
Choose from:
Demountable Flood Barriers
Temporary Flood Barriers
Automatic Self-closing Barrier
Automatic Hydraulic Barrier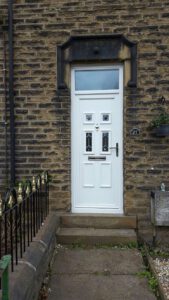 We specialise in a selection of flood doors that can be quickly and effectively deployed to protect a variety of buildings against flooding.
Choose from:
uPVC Flood Doors
Composite Flood Doors
Steel Flood Doors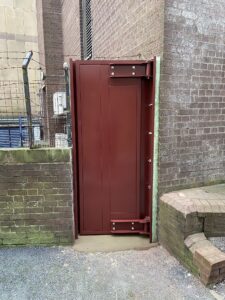 We specialise in a selection of floodgates that can be quickly and effectively deployed to protect a variety of buildings from flooding.
Choose from:
Aluminium Flood Gates
Stainless Steel Flood Gates
Timber Flood Gates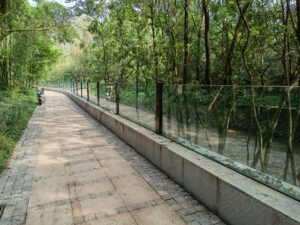 Flood Glazing provides a beautiful appearance without sacrificing security and flood defence. As a flood protection solution, it offers a very strong and effective level of protection, it allows for unrestricted views of the surrounding area. Flood Glazing is a passive flood defence system that requires no manual deployment due to its permanent yet unobtrusive nature.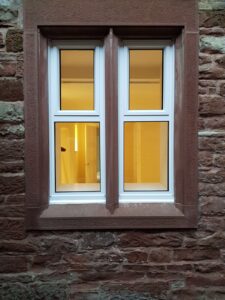 A passive flood protection device to keep water out of windows. Our custom flood windows, which are offered in either Aluminium or uPVC, offer reliable flood defence while also offering a visually appealing passive flood defence solution for your property.
Why Choose Lakeside Flood Solutions?
Advanced Engineering: Our flood protection solutions are the result of cutting-edge engineering and extensive research. Rigorously tested under various flood scenarios, they're proven to deliver unparalleled performance.
Tailored Solutions: Every property is unique, and our flood protection systems are designed to adapt. With customisable options, you'll get a solution that's tailor-fitted to your specific needs and vulnerabilities.
Rapid Deployment: When floodwaters rise, time is of the essence. Our systems at Lakeside Flood Solutions are designed for quick and intuitive deployment, empowering you to take action swiftly in emergency situations.
Durability and Longevity: Crafted from the highest quality materials, our flood protection solutions are built to withstand the harshest conditions, ensuring long-term reliability.
Comprehensive Protection: From perimeter barriers and floodgates to drainage systems and temporary walls, our range of flood protection solutions offers comprehensive protection for homes and businesses alike.
Secure your spaces with Lakeside Flood Solutions and experience flood protection that transcends ordinary solutions. Let us help you keep floods at bay and your world intact. Get in touch today and take control of your flood defences with our flood protection solutions.